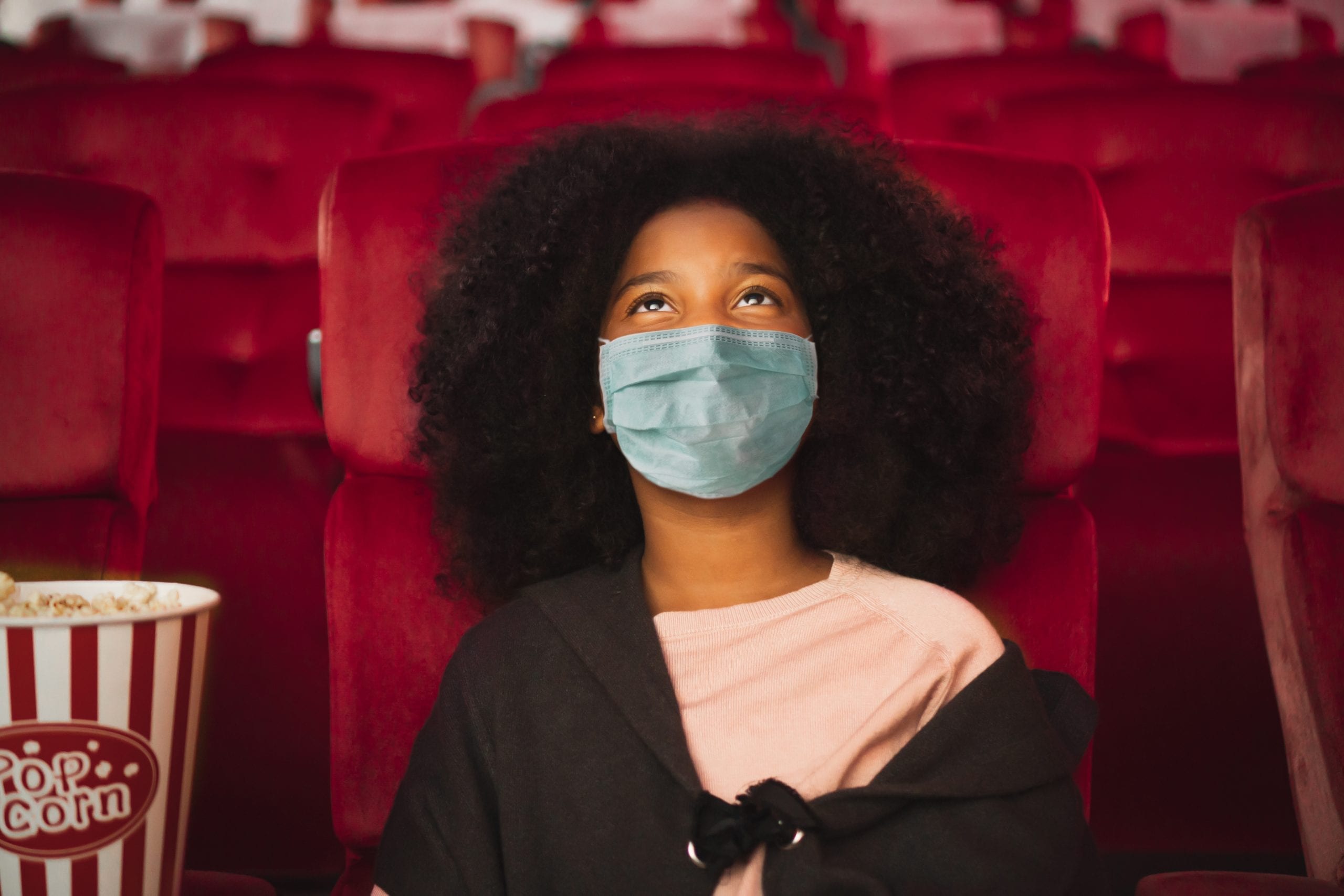 Regions around America are coming out of stay-at-home orders based on guidelines from local government. This means that adults and children alike are eager to get back into their favorite activities. The entertainment industry has taken a huge hit during the beginning phases of the COVID-19 pandemic, being deemed non-essential and forced to temporarily close down. Some organizations and businesses have set forth public guidelines to help steer the reopening of the entertainment industry in the right direction.
Movie Theaters
AMC, one of the biggest names in the movie cinema industry, is setting their nationwide standard now, whether or not all branches open right away or not. All employees will be required to wear face coverings, but moviegoers will only be encouraged to do the same. Additionally, employees will receive regular temperature and symptom screenings, but AMC will not be screening patrons as they enter the theaters. Things will differ from state to state, according to AMC CEO and president Adam Aron. "The situation will be different in states and cities that require residents to wear a mask when they're in public," but Aron said that AMC was wary of wading into a public health issue that has become politicized.
Bowling Alleys
In Minnesota, for example, bowling alleys geared up for a reopening in the middle of June. Blocked off aisles, shut off arcade games, increased sanitation and reduced seating capacity are among the new practices you can expect to see in bowling alleys. "We took a lot of seats out and put them away in storage so we can better control the amount of people gathering in groups. We took all of the bowling balls and we moved them to either a room where we can store them or behind the counter where we can control how many are given out," says New Hope Bowl owner Tom Bender.
Playgrounds
Outdoor playgrounds have the benefits of fresh air and more space between people than what most indoor spaces offer. Towns and states will mandate to what capacity the playground can be occupied. Parks, playgrounds, and other recreational facilities will likely be displaying signs and notices in compliance with CDC guidelines. Not all districts have the funds to have cleaning or sanitation schedules, so it is with caution that people should be taking their children back to these facilities.
Skating Rinks
The US Ice Rink Association set some guidelines aiming to minimize touchpoints throughout facilities and encouraging hygiene best practices based on the CDC's social distancing and sanitation recommendations. These guidelines look similar to how gyms and fitness centers will reopen.
States all over the nation are in different phases of reopening their local businesses, including more of the entertainment industries like mini-golf and trampoline parks. The CDC has put out safety guidelines under which most of these businesses fall. It will be up to state and local governments how each will handle the reemergence of the entertainment industry's businesses, but we can hope that we will all be safe, healthy, and able to enjoy the fun times that come with the summer weather.