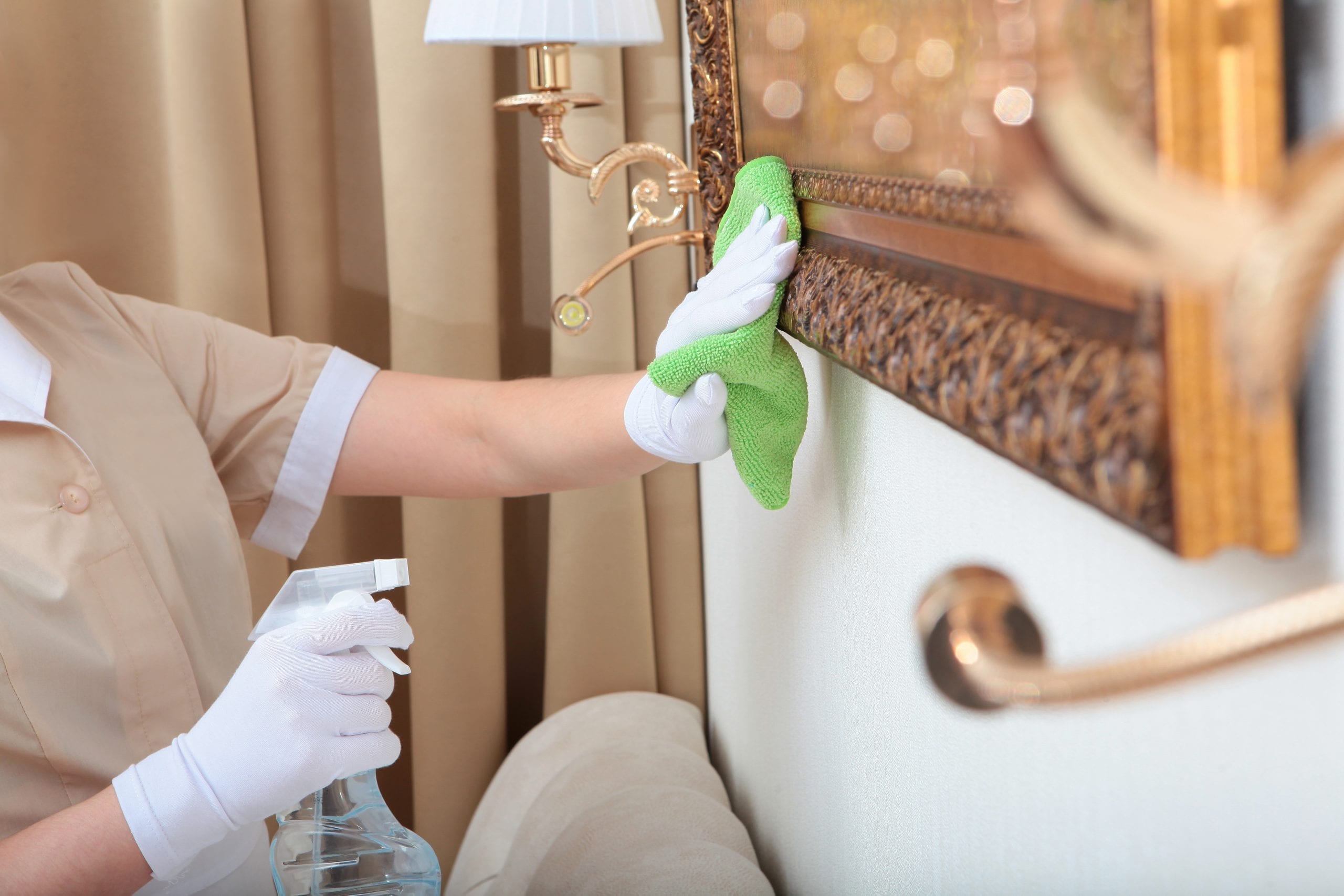 The hospitality industry in America has taken a big hit in the midst of the pandemic that started earlier this year. With travel restrictions, airlines canceling flights, and some states discouraging outside visitors, there has not been a huge need for hotels over the last few months. Canceled vacations, conventions, concerts, and conferences of all kinds is sure to have affected the capacity in which hotels need to keep their doors open. As some states reopen and see variations in infection rates, the hotel industry has put some strategies in place to keep their employees and guests safe and healthy.
Restrictions on amenities
Some hotels have yet to reopen their fitness centers, business centers, pools, and other community spaces available to guests. These community areas are generally high traffic, high touch, and could cause problems with potential virus exposure. It would take many resources to keep these areas proficiently monitored, clean, and safe during these uncertain times such as employee time, labor, and sanitizing products. For example, Marriott is stocking rooms with disinfecting wipes and installing more sanitizer stations in communal areas.
Low/no-contact services
Some hotel groups and independent hotels are taking to the contactless check-in and check-out trend. By utilizing certain apps and automations, they are limiting employee and guest exposure by keeping services low or no contact. Certain apps such as Wishbox, Akia, or hotel specific apps like Hilton to keep their experience personalized from their mobile devices.
Food safety
A major focus of hotel reopening is food safety. Many hotels will have to change or update their existing sanitation practices to comply with new industry standards. Hand sanitizing stations for guests and employees will be available and all surfaces will be sanitized accordingly. Hotels will sanitize reusable menus between each customer if that is the menu option, but paper menus are preferable and to be discarded after each use. Additionally, cafeteria-style dining options are to be avoided by guests and employees to further enable safety protocols.
Room cleaning services
Standard room cleaning procedures will be practiced, with extra sanitation protocols in place for in between each guests stay at the hotel. Cupertino Hotel states that they will "use cleaning and disinfecting protocols to clean rooms after guests depart and before the next guest arrives, with particular attention paid to high-touch items."
Many hotel brands have put extra staff protocols in place, including assigning at least one "hygiene officer" per branch to oversee the employees and assure that standard cleaning protocols are followed. As the world begins to reopen, be assured that most hotels are taking steps to keep you safe as you venture back out into traveling.