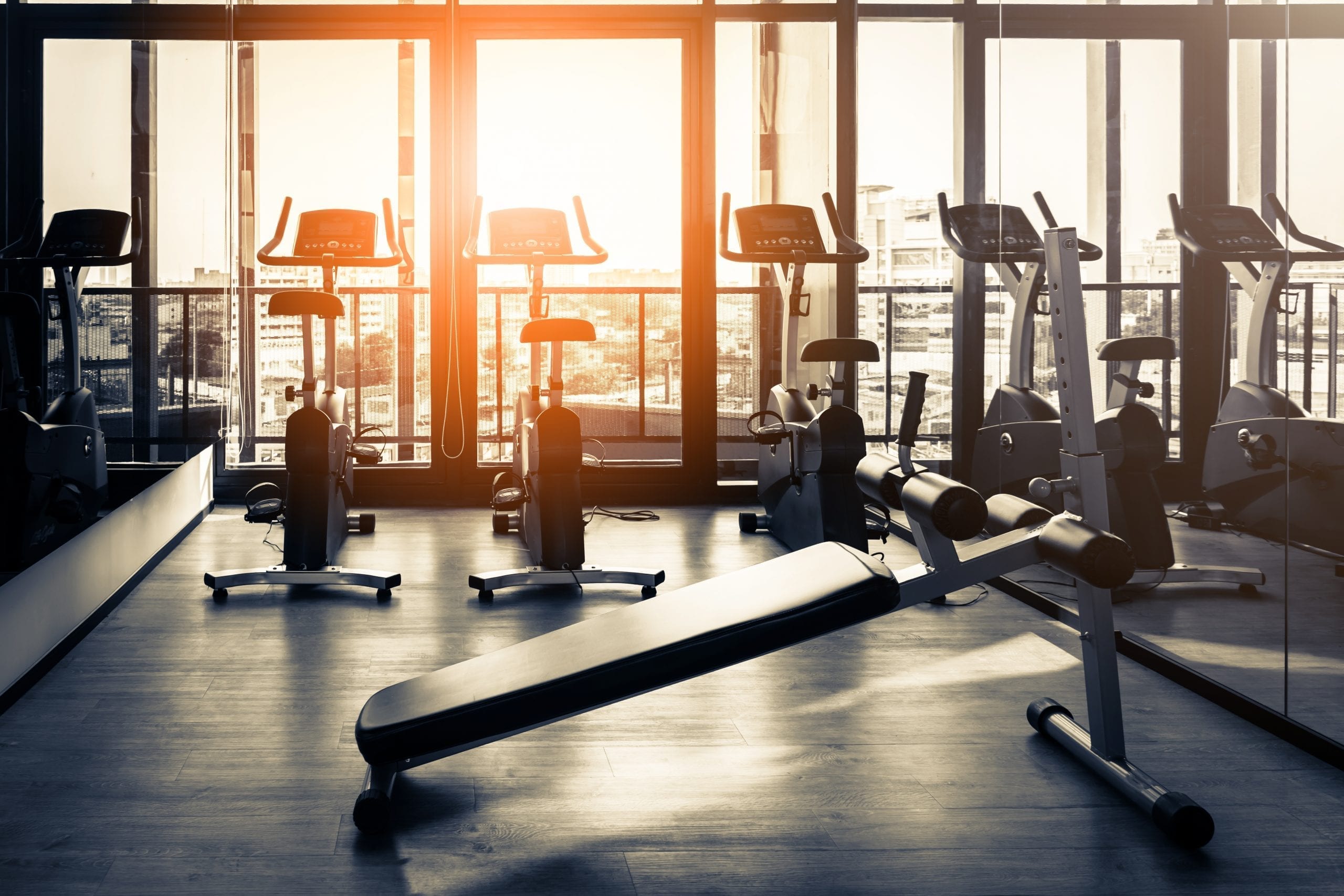 Businesses across all industries will be required to implement new sanitation practices upon their reopening to the public. Tables with hand sanitizer, disinfecting high traffic areas multiple times per day, and limiting admittance are just a few things we will see. It is yet to be seen if these practices will be harmful to business operations, but for most, health and safety of clients and employees come first.
Gyms and fitness studios are one of the many business sectors in which new health and safety practices could affect attendance. A requirement for patrons to wear masks, for instance, could cause some people to even further delay their reintroduction back into the gym in fear of discomfort or difficulty breathing while working out. The Association of Fitness Studios has announced some guidelines for fitness studios of all sizes to help with their plans of reopening to the public.
New sanitizing practices
Upon entry, most studios and gyms will have a table offering hand sanitizer or cleanser for patrons. Something that will also commonly be seen among many fitness studios will be signage and clear instructions regarding new health and safety practices. These will provide instructions on how to comply with the reopening plans, including social distancing suggestions, what and when to sanitize, and mask-wearing guidelines. Additionally, all equipment and all high touch/high traffic areas should be cleaned and sanitized by clients and staff multiple times per day.
Focus on ventilation
The AFS recommends for fitness studios to place a new focus on what can be done to increase fresh airflow and ventilation. They recommend keeping doors and windows open to the outside when possible and improving current HVAC air filtration systems. "If you are not able to sufficiently increase fresh air and upgrade filtration, consider adding a self-standing HEPA filtration unit."
Reservations required
It will begin to be common practice for patrons to be required to reserve a spot for their small group fitness classes ahead of time. Class attendance will be limited so as to accommodate social distancing guidelines. Gyms may also be keeping online classes or livestream classes available to clients so that they have the option to work out from home while still receiving the benefit of instruction. In addition to smaller group classes and online classes, we could begin to see shorter classes or private coaching sessions so to reduce the number of people in the establishments at one time.
Big box gyms such as Planet Fitness and Work Out World have reopening plans in place. It is likely that each of the chains will be following their own standardized sanitation practices mandated by state and organization. Some of these practices include daily temperature checks for employees upon arrival to work, increased thorough cleanings, touch-less check-in, and adjusting equipment layouts in accordance with social distancing.
COVID-19 has shaken up businesses across the nation. "New normal" practices are going to be seen across all industries and businesses and have a lasting impact on operations. The most we can do, and hope for, is that business owners and patrons alike comply with guidelines set forth for a smooth reopening of American businesses.