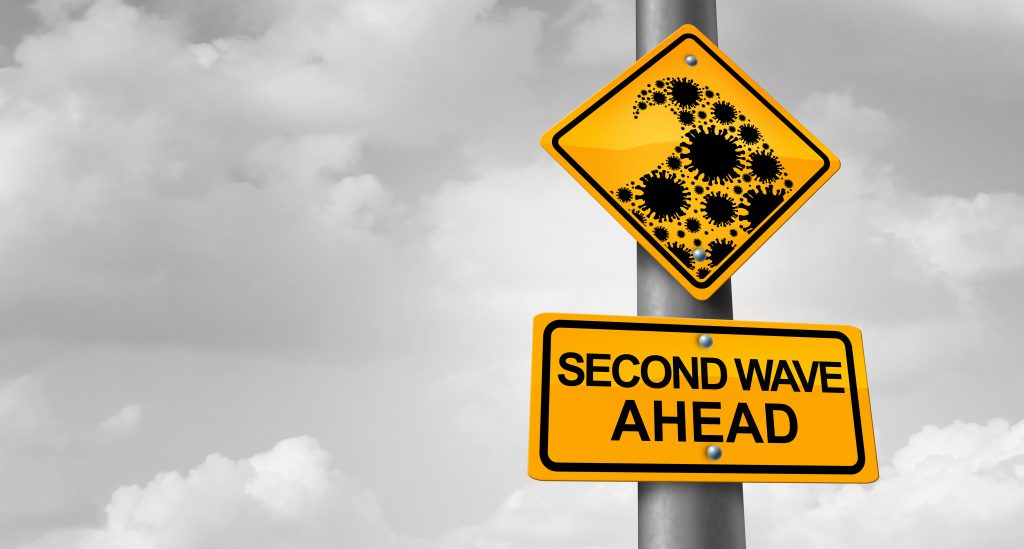 The construction industry took a hit with the first wave of the coronavirus pandemic back in March of this year. Construction management companies and workers all over the country made the necessary changes to adapt to the pandemic protocols put in place. Delays in scheduling, materials pricing high and supply being low, and new safety precautions all made appearances and stayed around after the first wave of COVID-19. Now, what about the second wave? Parts of the country are going back into states of lockdown to attempt to control the spread of this virus. How is this affecting the construction industry, once again?
New Numbers
In an Associated General Contractors of America survey put out last month, nearly 80% of construction companies are reporting delays and disruption by the second wave of the pandemic. Some examples of the disruption are that jobsites are being closed due to worker exposure or contraction of the COVID-19 virus, materials, parts, and equipment shortages, and reduced cash flow. We see more and more people trying to wait out the pandemic before making any large construction decisions.
What we learned and took from the spring
In the spring the construction industry adapted to many "new normals", one being that clients are reimagining their spaces. Less and less traditional brick and mortar stores are needed, and there is an increase in demand for warehouse space as the economy's already upward trend favoring e-commerce turned rapid as different states and municipalities closed down businesses and instilled curfews. Additionally, we learned the importance of understanding and managing cash flow, timing, and the ability to forecast job costs.
Most pressing concerns this time around
One of the more pressing concerns in certain municipalities is the site capacity limit being brought back down with the second wave of COVID-19. Many businesses and buildings indoor capacity limit could be even smaller than it has been previously. To reduce the number of employees and workers in the building, companies can adopt some shift stacking concepts to reduce the number of people in the building, whilst also maintaining the progress on the project.
Do you have any tips or tricks you took from the first round of COVID-19 closures? Let us know how they worked for you and if you'll be doing the same thing this time around.