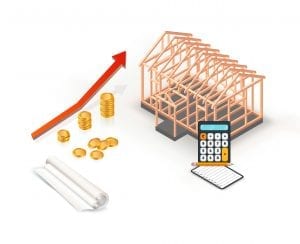 Price surging has been a common theme across several worldwide industries within the last six months, and the construction industry is no exception on some fronts. Some materials may become harder to get, which can cause a steep increase in cost. According to PNC.com, "many materials, fixtures, appliances, and other items used in both residential and commercial construction are either imported or contain parts and components from abroad, particularly China (at least indirectly) and Italy." Prices on materials are increasing amid the pandemic and many home improvement projects. While pricing on many materials is subject to fluctuate over time, such an intense rise in prices is considered unusual.
PNC analysts say that "Overall, the cost of materials used to build multifamily housing had been expected to rise somewhat more than the rate of inflation overall in 2020, after rising just 0.7% in 2019," according to the ACG's analysis of the Producer Price Indexes kept by the Bureau of the Labor Statistics. "That's a slight rise compared to the 4.2% increase in 2018, as investors and contractors worried about a series of ongoing disputes between the United States and its largest trading partners."
Lumber- the main culprit
Surprisingly, materials like steel, metal, and concrete have held steady prices for the last half of the year. Small fluctuations here and there have occurred, but overall, the average price is fairly stable. The main contender in the price increase is lumber. According to the National Association of Home Builders, lumber prices have had "a staggering increase in recent months, rising roughly 80% since mid-April to an average price above $600 per thousand board feet. This increase will add thousands of dollars to the cost of a typical newly-built home, thereby constraining housing supply, exacerbating affordability woes, and limiting housing's economic impact." Lumber used to frame structures, like 2 x 4's, are among the many products that are seeing the highest spike.
A big driver in the skewed supply and demand is that mills closed earlier in the year when stay-at-home orders were put in place. Additionally, "producers did not anticipate the massive uptick in demand from do-it-yourselfers (DIY) and big-box retailers during the pandemic," also according to the National Association of Home Builders.
Whether you are in the construction industry or just a homeowner tackling a fun project, expect to see lumber prices a little higher than you would normally. Have you seen other unexpected increases? Let us know here!