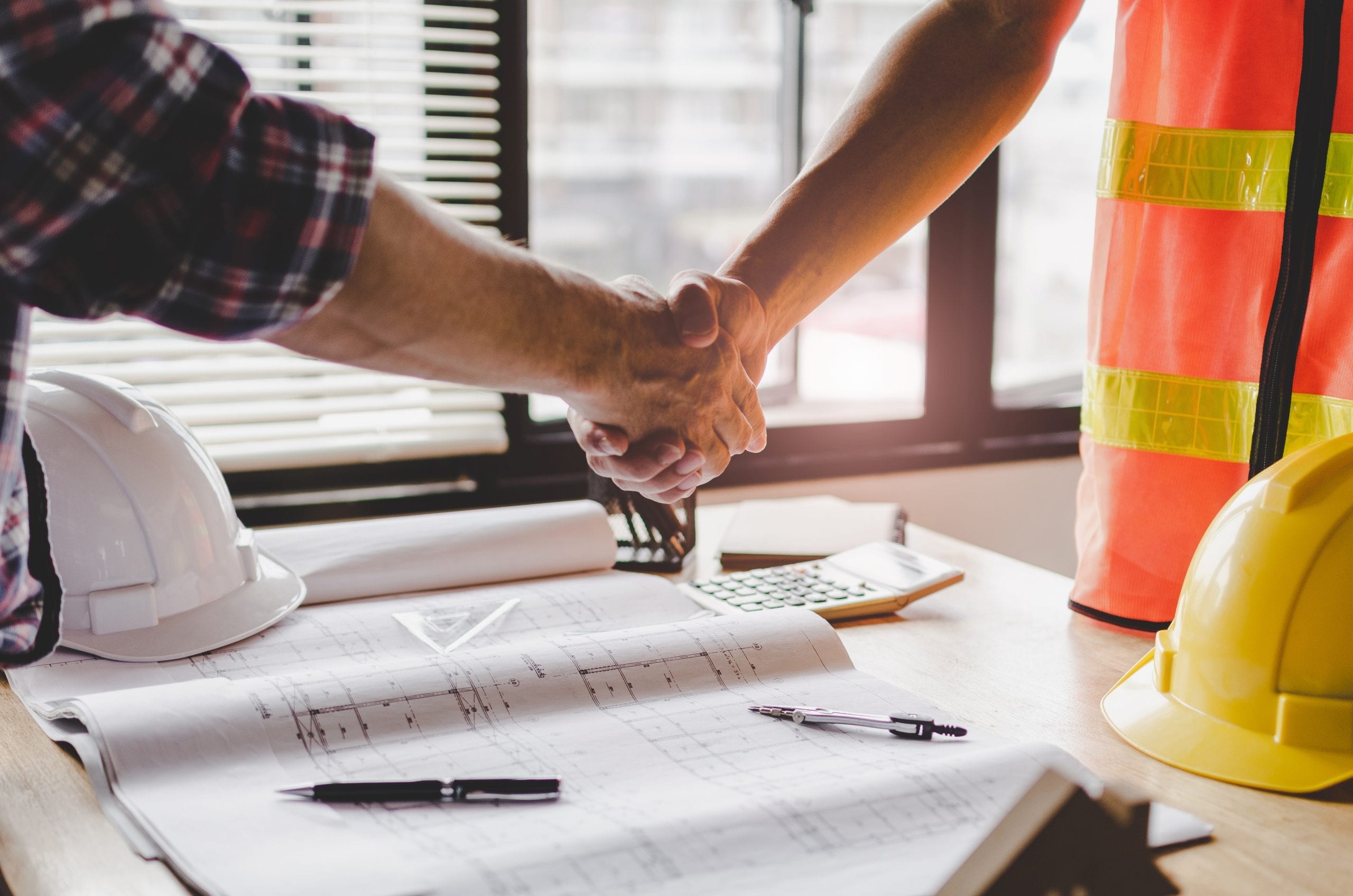 Navigating employment and hiring in the construction industry can be difficult. From hiring internal employees to finding subcontractors in specific trades for each project, bringing in the right people can be a stressful job for an employer. And what if you are the person aiming to be hired?! Landing that dream job can be an overwhelming process. To help alleviate the stress, we have put together some resources from the perspective of both the employer and prospective employee to help guide you along hiring in the construction industry. CDO Group's Human Resources manager Dawn Daffin weighed in on the topic and gave us her equation for a successful hire.
"Recruiting, in general, can be a very daunting task. Construction can present unique challenges, as there are several types of construction," says Daffin. "Many times, Human Resources seek to find the person who can perform the job, which is excellent; however, as recruiters, we are tasked with far more. Either way, a recipe for success is, skill set + soft skill + personality and cultural fit = successful long-term placement."
Looking to Hire:
When looking to bring in new employees to your company, there will be a couple of steps to take to ensure you attract the right talent. A good first step is assessing your own company from an outside perspective, and determining what makes you a desirable company to work for. Are you a top competitor in your field? Are you up and coming with great benefits and high employee morale? Try to see what would make your company attractive to potential employees. WhenIwork.com says, "If you want to attract these employees, you have to provide a competitive quality that will make them choose you. Build a reputation for being a company that is organized and efficient, that takes on projects that are unique and challenging, that pays its employees handsomely, and/or that gives its employees a sense of security."
Additionally, according to Daffin, "An excellent starting point for any recruiter is understanding who your candidate base is. Working closely with the hiring managers will prove as an invaluable resource. The hiring manager will have a vision of what the candidates day-to-day will be, and can speak to close any missing gaps of information."
Creating a clear and accurate job posting is also an excellent way to show transparency within your organization and will weed out the applications who didn't quite understand the job description or requirements. "By being specific and detailing the types of construction jobs your company takes on, you will automatically attract construction workers who understand what you're looking for…" says WhenIwork.com.
Hire people who will uphold your company's values on-site and are a good representative of your organization. If your company has a reputation of hiring kind, honest, hard workers, it is best practice to hire people who reflect these characteristics. Having an employee that does not reflect your values can cause result in a negative impact to your company's brand image.
Looking to be hired:
Make yourself a marketable and competitive applicant for construction jobs by getting the proper certifications, including contractors license, commercial vehicle license, and OSHA certifications, to name a few. If you are looking to expand your career into construction management, a Construction Management Association of America—Certified Construction Manager (CCM) certification in addition to your job experience will give you a leg up.
Have a clear resume and include all of your formal education in addition to your practical experience. An employer will admire that you have learned concepts and reasoning to back up your hands-on experience. Read more about construction education here!
Regarding interviews, Dawn Daffin had some advice. "Great candidates will take you on a journey, pairing skill set to expectations," says Daffin. "Speak confidently and remember that the interview is a two-way street. The company is seeking to ensure you have specific expertise, and you should strive to ensure that the company is a fit for your life."
Make sure you have excellent references. Having a proven track record of accountability and reliability will put you at the top of an application pile for an employer. Word of mouth as well as written references are a great way to secure a second interview (at minimum!).
If you are looking to join a commercial construction company, check out our careers page for our job postings. If a position looks like a good fit, feel free to send in your application and reach out!