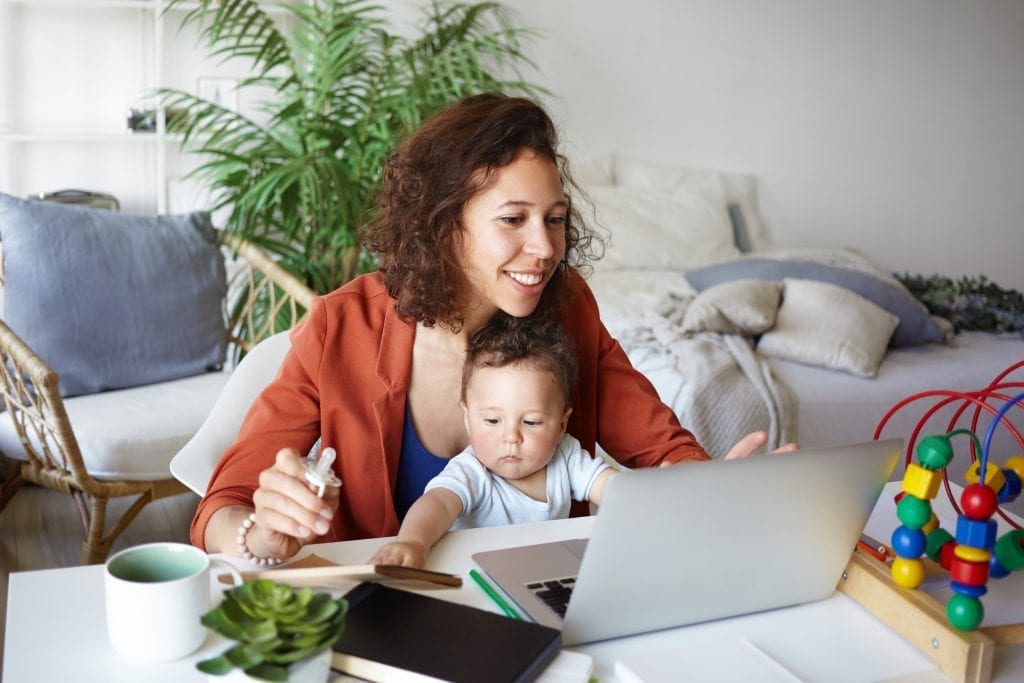 When the workweek feels like you are living the same day over and over again, it can be hard to delineate the week from the weekend and your work time from your personal time. Much of the American workforce is working remotely during the COVID-19 outbreak, and with the upcoming Easter holiday, we have some tips on how to keep that holiday centered around your family, instead of around your job.
Set a routine
Wake up, get dressed, and have your coffee. Eat healthy, consistent meals at your regular work meal times and get some exercise, even if its just a walk around the block. The more routine you have in your day, just like a normal day going to the office, the less monotonous your day will feel.
Having a routine can help differentiate your work week from the weekend, but what about each workday? Try having a special activity for each work day to break up the routine in a fun, easy way. A Monday night video call with family, Taco Tuesday with your kids, take an online free yoga class on Wednesday, etc. Easy (or challenging!) activities can bring a sense of adventure into your stay-at-home time.
Set up a clear/designated work space
If you don't have a home office and are using a personal space, such as a kitchen table or island, designate working hours for yourself, and put away your works space and materials to the best of your ability when those hours come to a close each day.
Make sure you are moving
Take a few minutes in the middle of each day to move around. It is easy to stay stuck in the same seat all day. Get up from your desk (or table) and go for a walk, sit outside and have lunch, or take the dog for a walk. Fresh air and exercise will help keep your mind sharp and your day nicely broken up.
Have professional boundaries
It can be hard to tell your boss you are not available to work when your work life is now meshed with your home life and is often right at your fingertips. If your boss asks for something late in the day Friday that could be done Monday, find the confidence to politely tell them it will be on your radar to complete on Monday morning, and have processes in place such as sticky notes or calendar reminders to stay on top of your items. Maintaining regular work hours will help keep you sane and regimented while you are staying home.
The weekend is still the weekend and holidays are still holidays. There is no shame in keeping clear boundaries and expectations while working from home, just like if you were going into the office. In fact, healthy boundaries can lead to increased work efficiency. Let your coworkers know that you will be dedicating your time to your family for a fun holiday weekend, and work will still be there for you on Monday.