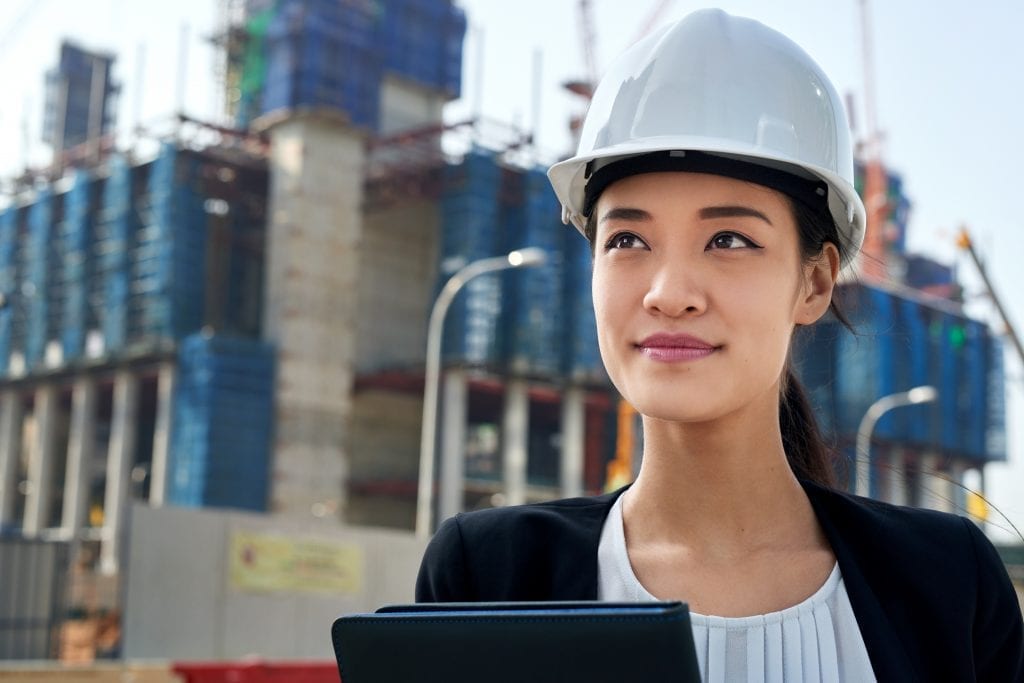 This blog topic is a special one for CDO Group, as we are a proud Women-Owned Enterprise. Sophia Amunategui is the President of CDO Group and provides excellent leadership and competence.
"My wife Sophia and I run this company, and it has been great. She has taken on a much bigger leadership role and is really innovative. Becoming a woman-owned business has allowed me to really look at the operational side and support all of our field folks." – CDO Group Founder, Anthony Amunategui
According to the Bureau of Labor Statistics, the percentage of women in the overall construction industry has been between 9% and 10% since 1996. Recently though, the number of women in construction management has been growing slightly, from 5.9% in 2003 to 7.7% in 2018. As a predominately male-dominated industry, we are happy to see how women are paving their way in construction.
Where are the women?
There is a large gender gap in the construction industry. Most employees on the front lines and in the trades are males and have always been mostly males. It can be intimidating for a woman in construction to enter the job site and be one of very few, or perhaps the only woman on the job. As more women enter the construction workforce, whether on the front lines of a site or in construction management, it will likely create a more welcoming environment for more women to join the ranks.
Benefits of women in management
According to a Harvard Business Review study, "women are rated higher in fully 12 of the 16 competencies that go into outstanding leadership. And two of the traits where women outscored men to the highest degree — taking initiative and driving for results — have long been thought of as particularly male strengths."
Additionally, in an industry such as construction, women can bring in some more diversity from their past experience than some men who have spent their entire working careers in construction. Having outside industry experience can bring insights that might have been overlooked by someone with a traditional construction past.
Some women looking to join a construction management company might also be more attracted to a more diverse workplace with other women in management. This brings some level of comfort and a sense of attainability for other women.
As more and more women enter the trades, we hope to see the upward progression of this trend continue. Do you know of any amazing women in construction? Tell us all about them! Contact us here.